Only continue at your own risk if you want to avoid spoilers for Doctor Strange in the Multiverse of Madness. The latest promo includes some massive spoilers for the film.
It looks like another Doctor Strange in the Multiverse of Madness promo has found its way online and this one is filled to the brim with spoilers. For some reason, Marvel decided to build up more hype for the upcoming project by including ore from the Illuminati. While an earlier promo did included the first confirmation of their name, they have seemingly revealed a few more members in this spot.
Not only did it include more teases of Patrick Stewart's return as Professor X, but the biggest reveal came in the form of a brief shot that includes the confirmation that Peggy Carter will return to the MCU. Not just Carter, but her What If…? incarnation is known as Captain Carter. It's unsure how it may tie into the animated series, but this is pretty clearly her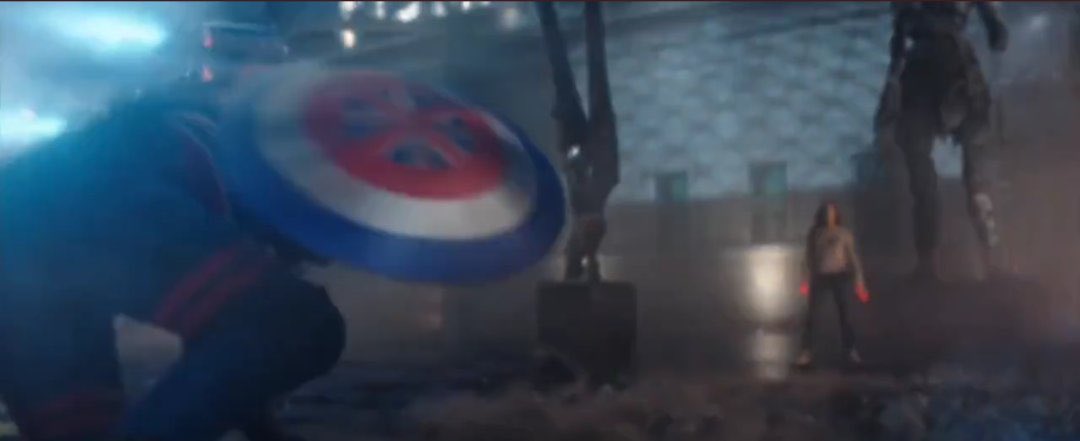 It's such a weird decision by Marvel Studios to include a teaser that reveals this kind of detail. There's quite a bit of footage in this that most might have likely tried to avoid as much as possible. Not only did it find its way online, but it seemingly is also a public promo for the film. Here's hoping that there are more cameos to this that they are actively trying to hide even more by teasing their inclusion. Whatever the reason may be, it'll likely boost their sales numbers now that are already impressive.
Source: Twitter