The Marvels, Marvel Studios 2023 sequel to 2019's Captain Marvel, filmed in the UK and Europe and, with the exception of a few leaked set photos, did so rather quietly. The film will see Brie Larson's Carol Danvers teaming up with Teyonah Parris' Monica Rambeau and Iman Vellani's Kamala Khan against Zawe Ashton, who we believe will play an iteration of one-time Kree emperor Ael-Dan. The rest of the film's cast has stayed pretty secret, with only Samuel L. Jackson's return as Nick Fury seemingly confirmed.
To that end, rumors and unconfirmed castings by the studio have made the rounds and once such casting is that of Zenobia Shroff, who will play Kamala's mother, Muneeba, in Ms. Marvel. While Shroff hasn't been officially revealed as part of the cat by Marvel Studios, she did reveal her involvement in the project via social media. And now it looks like she may have also confirmed the appearances of several other members of the cast as well.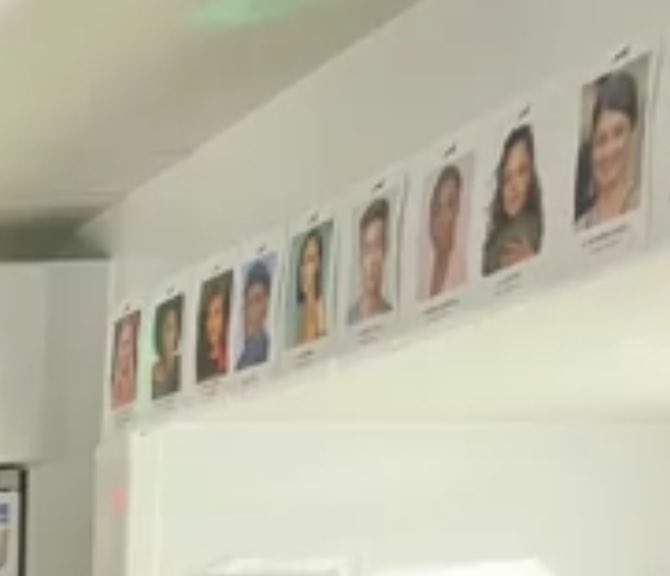 The photo above was found on Shroff's Instagram and contain 9 headshots that can pretty easily be found via a quick Google search. From left to right, we can see headshots of Larson, Parris, Vellani, Jackson and Ashton, all of whom were known to be part of the cast. After Ashton, however, it gets interesting as the remaining headshots would seem to confirm the rumored and/or previously unconfirmed castings of the following:

Seo Jun Park
Lashana Lynch
Tessa Thompson
Zenobia Shroff
Park has long been rumored to be a part of the film and even shows up on the IMDB cast list. Lynch's name has also been previously associated with the project, in which she'll return, likely in flashbacks, as Maria Rambeau, but this is the first time that Thompson, who would be reprising her role as Valkyrie, has been associated with the film.
Given the scope and scale of Marvel Studios recent and upcoming films, it's not too surprising to see a major player like Valkyrie show up in another project. With a universe full of so many characters comes the natural consequence of being able to have them appear any and everywhere. Thompson's appearance in The Marvels is just one more benefit that fans of the shared cinematic universe will get to enjoy.