Early this morning, Twitter user @fernx18 alerted Murphy's Multiverse of the following detective work by user @loventhunders: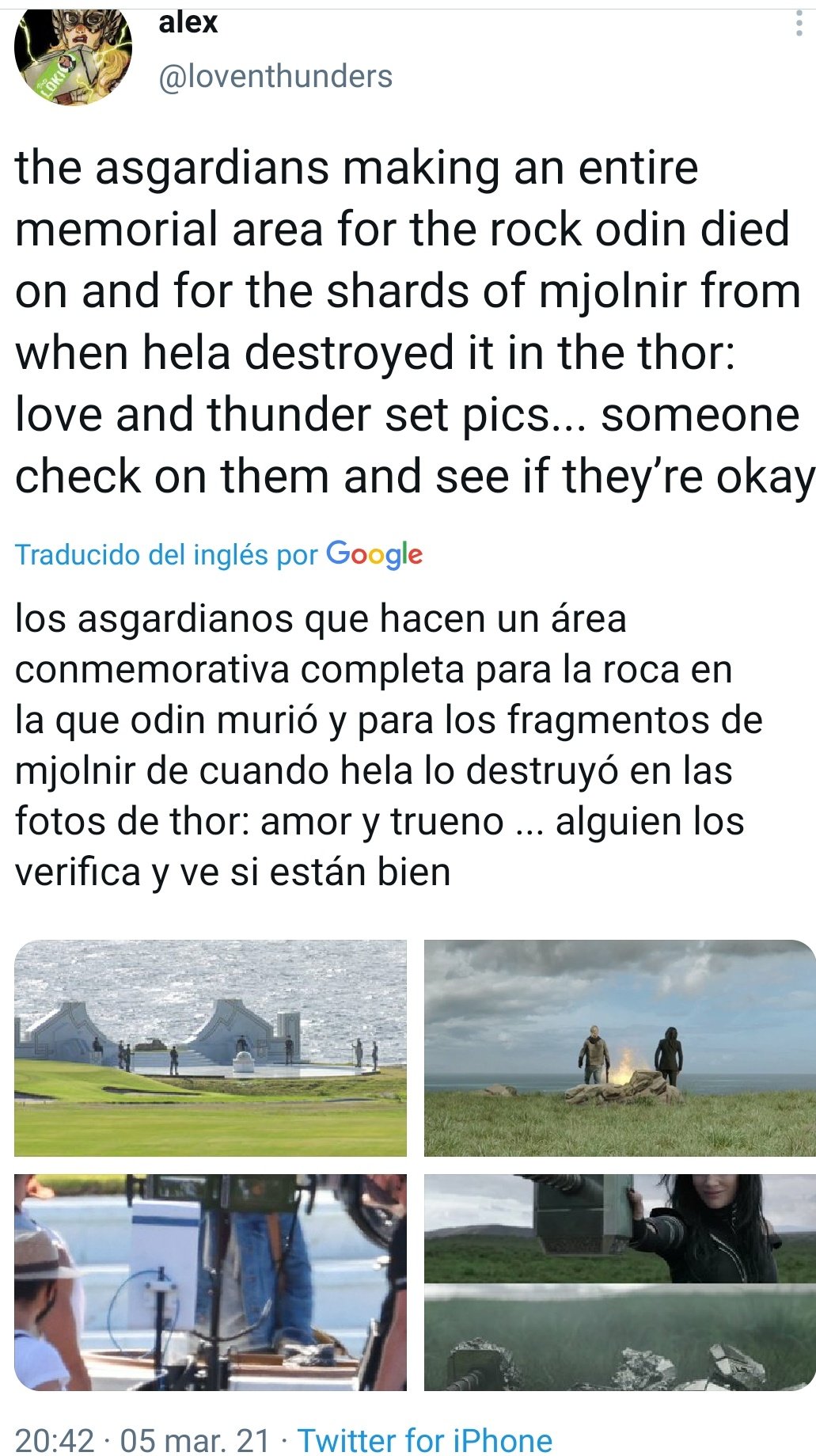 As the original post points out, it appears that the Asgardians have created a monument to Odin at the spot where he died in Thor: Ragnarok. His death allowed Hela to escape her prison and subsequently shatter Mjolnir nearby. While it's all speculation on our part, it's possible that the set photos above are part of a longer scene in which the Asgardians say goodbye to the Allfather with a friends-and family-style memorial. Thor has been fairly busy since his father passed away what with Asgard being destroyed, half the universe being wiped out and having to travel through time to fix it, so it's probably about time to get around to honoring his father. It doesn't seem like much of a stretch to assume that the set photos that captured Matt Damon, Sam Neill, Melissa McCarthy and others as they act out an Asgardian drama retelling Odin's final days could be a part of that celebration (they were shot around the same time); additionally, it also opens up a very organic way for Natalie Portman's Jane Foster to be reintroduced after having been sidelined since the events of Thor: The Dark World.
The memorial can be used to catch Foster up to speed (as well as new fans of the franchise) and, as we've seen in another set picture below, get her in front of Mjolnir where the enchanted hammer can work its magic.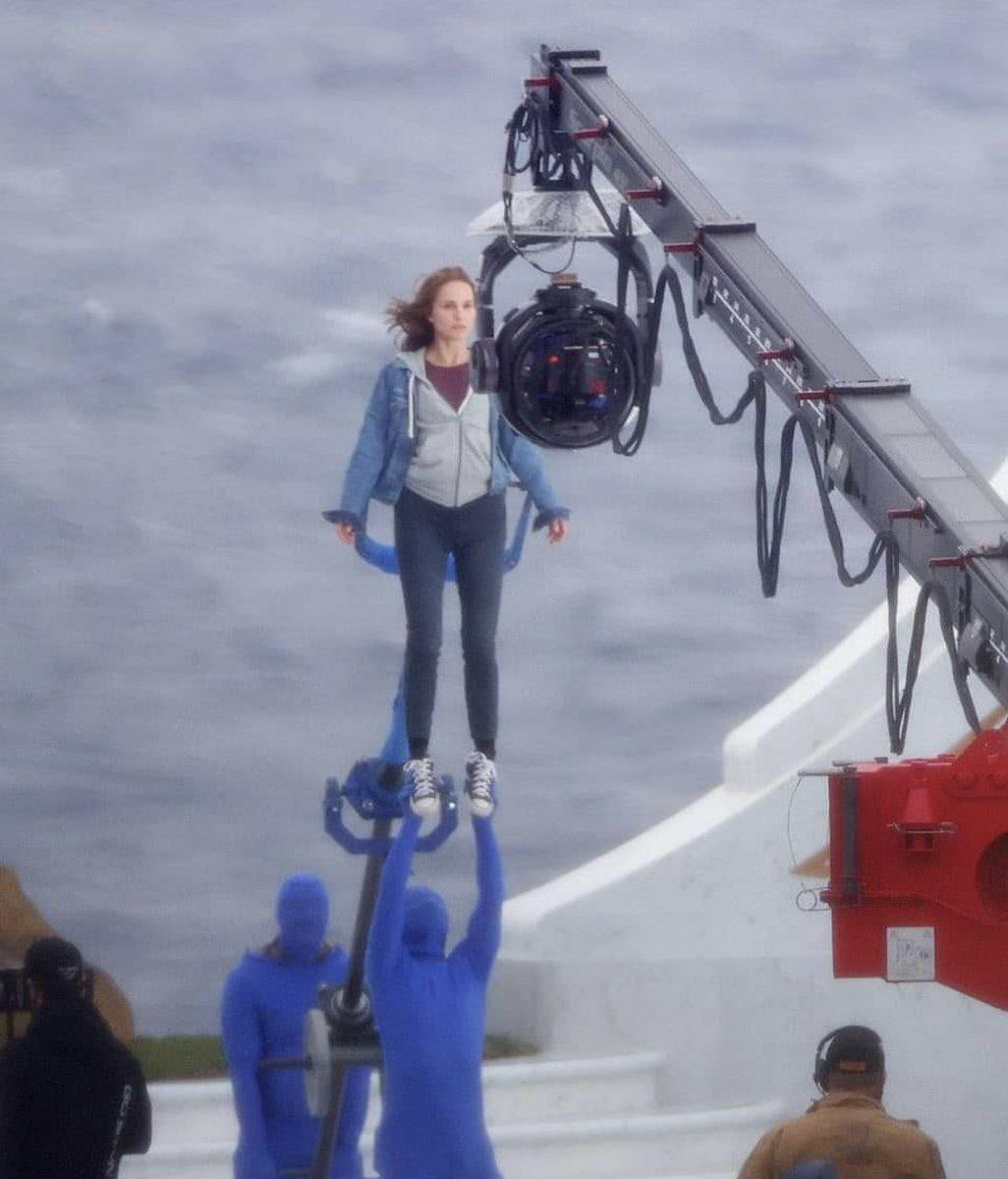 While a common theory among fans has been that one or to other or both of Jane and Mjolnir would be brought in from the multiverse, the collection of evidence here seems to strongly support the idea that both are the Jane and Mjolnir that we've gotten to know. In every way, that makes for a stronger story as both Thor and the audience have relationships with both characters. We've seen Mjolnir reforged before in the comics (recently in Jason Aaron's War of the Realms) and while it seems unlikely that Jane is going to fly it into the sun in Thor: Love and Thunder, the set photos do make it seem like something specific to Jane is the key to reforging the hammer. Perhaps it's her previous connection to the Reality Stone, but it does seem crucial that the hammer can only be reforged by or for Jane, otherwise half of Avengers: Infinity War would seem to have been a huge waste of time.
Great catch @loventhunders! We'll see how all this plays out next year what Thor: Love and Thunder hits cinemas around the world.