So far, it seems that most of what we see from Netflix's live-action One Piece set has been primarily the various ships that will be featured in the series. We got a pretty good look at Alvida's iconic ship that also hinted at the added detail of hearts on the Miss Love Duck's sail. Some time ago, we also got some set photos from the Going Merry. It's the Straw Hats signature ship that they got their hands on after meeting Usopp as a gift from Kaya. Well, a new set of photos found their way online teasing that Merry will get an updated design from what we saw of it previously.
The new images were shared by @suppertim3 and it once again features Alvida's ship, which certainly towers over the Going Merry. Of course, there's also the difference of its placement but Merry always was meant for a smaller crew and it still won't be the same size as Alvida's ship given it has three masts, which is common for Barques. You can see the new photos right here:
Miss Love Duck hasn't changed much from the last time we saw it, but there are some noticeable differences if you compare what we saw before. First off, there are some added details on the sides of the ship that seem inspired by the figurehead. The twirl at the end was normally in the middle section of the boat So, it's great they included it even as they try to keep the ships as realistic as possible. It's a great added design that adds some flair. What is quite surprising is that Merry's mouth seems to be open.
Here's the last full look we had of the ship from some time ago. It's curious how the sails are still missing for some reason: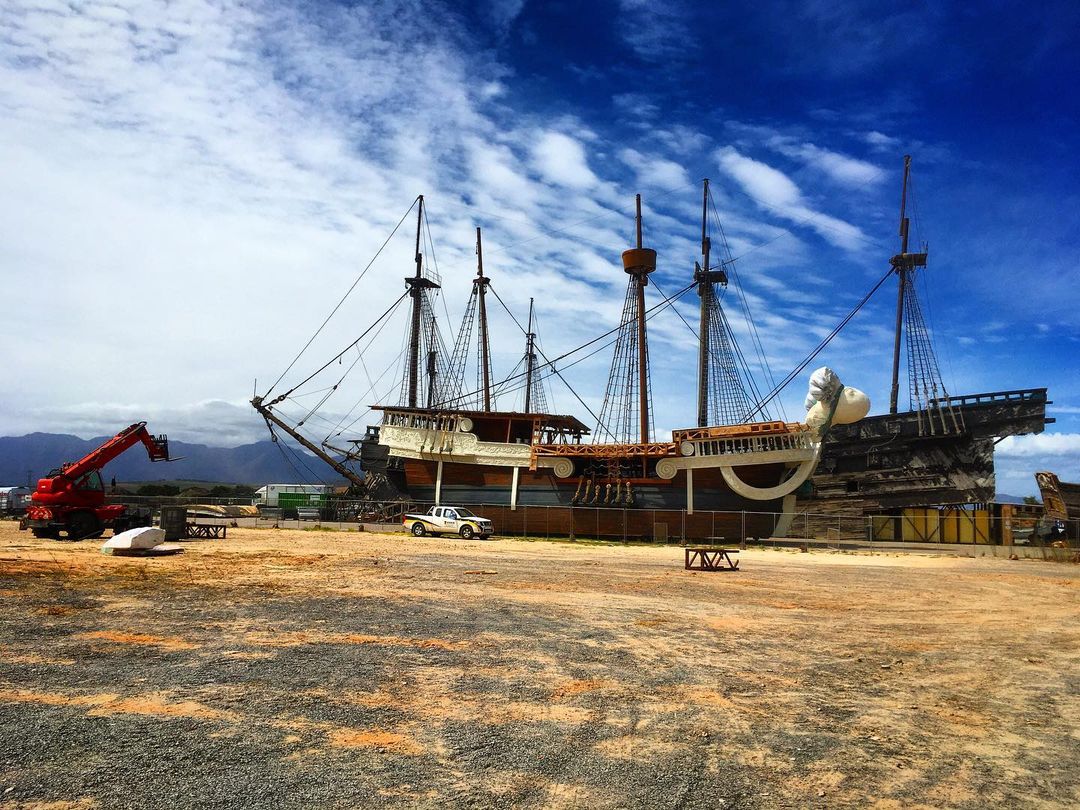 Perhaps the ship is shocked by what's going to happen to it once they cross the Grand Line? Jokes aside, if we compare the photos we can clearly see that the twirls are still part of its design, but they may have tested out the look to find that delicate balance of adaptation and realism. The sheep figurehead generally seems more realistic in the latest set photo.
What also stands out is that the stern is quite different from the previous version, as it may have been made smaller. Perhaps to make room for Nami's future orange trees, but they're certainly were some changes made. It might end up being for a different ship and they still have the more accurate design somewhere that we saw some time ago, but we won't know for sure until we get an official look or at least a close-up.
Source: Twitter