Our last adventure in the world of Uncharted was nearly four years ago, but the drought is almost over. Sony is working on a film adaptation starring Tom Holland later this year. It will serve as a sort of prequel to the games. Also, Naughty Dog may be developing a new installment in the franchise, despite previous comments that the series had concluded. While it's not surprising that Naughty Dog might have lied about putting the kibosh on Uncharted, the ending (and title) of 2016's A Thief's End made it pretty clear that protagonist Nathan Drake's journey had come to a close.
So, if a new treasure hunting escapade is genuinely on the horizon, it would stand to reason that Drake won't be at the center of it. Luckily for fans and the developers, the world already has a shining example of what Uncharted could look like without a ruggedly handsome man on the cover. 2017's DLC-turned-spin-off The Lost Legacy put Nate's former flame and fellow explorer, Chloe Frazer, on the front lines. Led by a stunning performance from Claudia Black, the character rose to the occasion with such exhilarating independence that one would be forgiven if they forgot Nate existed in the first place. If they want to see the franchise succeed into the future, Naughty Dog should consider Lost Legacy as the blueprint and make Chloe Frazer the new face of Uncharted.
We first got introduced to Chloe in 2009's Uncharted 2: Among Thieves. Her character was a bond girl figure in Nathan Drake's life. She was the sweat-inducing and morally ambiguous foil to Nate's goody-two-shoes persona. Plus, she was the obvious losing option in a temporary love triangle between her, Drake, and Elena Fisher. Chloe seemed to be a fairly one-dimensional character at the time. Although she appeared to be a one-off character, her immense popularity with fans led to a short return in Uncharted 3, before her lessening importance in Nate's life caused her exclusion from the series finale. The epilogue of Uncharted 4 revealed that Nate and Elena would eventually have a spirited daughter. Many of us assumed that Cassie Drake could become the franchise's future focus. Not long after, Lost Legacy flipped everything on its head.
As it turns out, Chloe is a far more complex character than any of us thought. Much like Nate, she began adventuring to continue the legacy of a deceased parent. Her cocky attitude turned out to be a mask shielding a softer heart that she's been hiding from the world. As such, her newly-disclosed Indian heritage immediately impacted the tone of the franchise by eliminating the age-old "white savior" factor from play. Instead of a white man entering foreign lands to steal its treasure or even save the indigenous people from the sins of somehow-even-whiter bad guys, we got a woman of color giving her country its property back.
This direction was a wildly refreshing take on the genre. It was a form of representation sorely needed in an entertainment industry usually dominated by the Nathan Drakes, Indiana Jones, and even Lara Crofts of the world. Luckily, Chloe's story doesn't have to end with Lost Legacy, which gave her a new outlook on life and a potentially fruitful partnership with former mercenary Nadine Ross. Naughty Dog would be smart to use this as a soft reboot of Uncharted, re-framing the story as a Robin Hood-inspired tale with Chloe at the heart of it. Should the developers insist on making a Drake part of the story, they could always make Frazer the mentor of a rebellious teenage Cassie or make Sam Drake a recurring partner with a looser moral compass.
Naughty Dog may want to bring back Nathan Drake to form marketing synergy with the aforementioned upcoming film. There is no doubt a desire at Sony to launch a franchise with the big-budget movie, and with a star like Holland attached to play Nate, it's obvious the character won't be disappearing anytime soon. However, Nate isn't the only protagonist from the games getting translated to live-action. Up-and-coming actress Sophia Ali is reportedly set to bring Chloe Frazer to life in the film. Dialogue from Among Thieves, and a non-canon comic book, indicates a long history between Nate and Chloe dating back several years. We never got a clear timeline on how their relationship developed. So, the writers and Ali have plenty of room to explore the character's past. It wouldn't necessarily betray the information presented in the video games.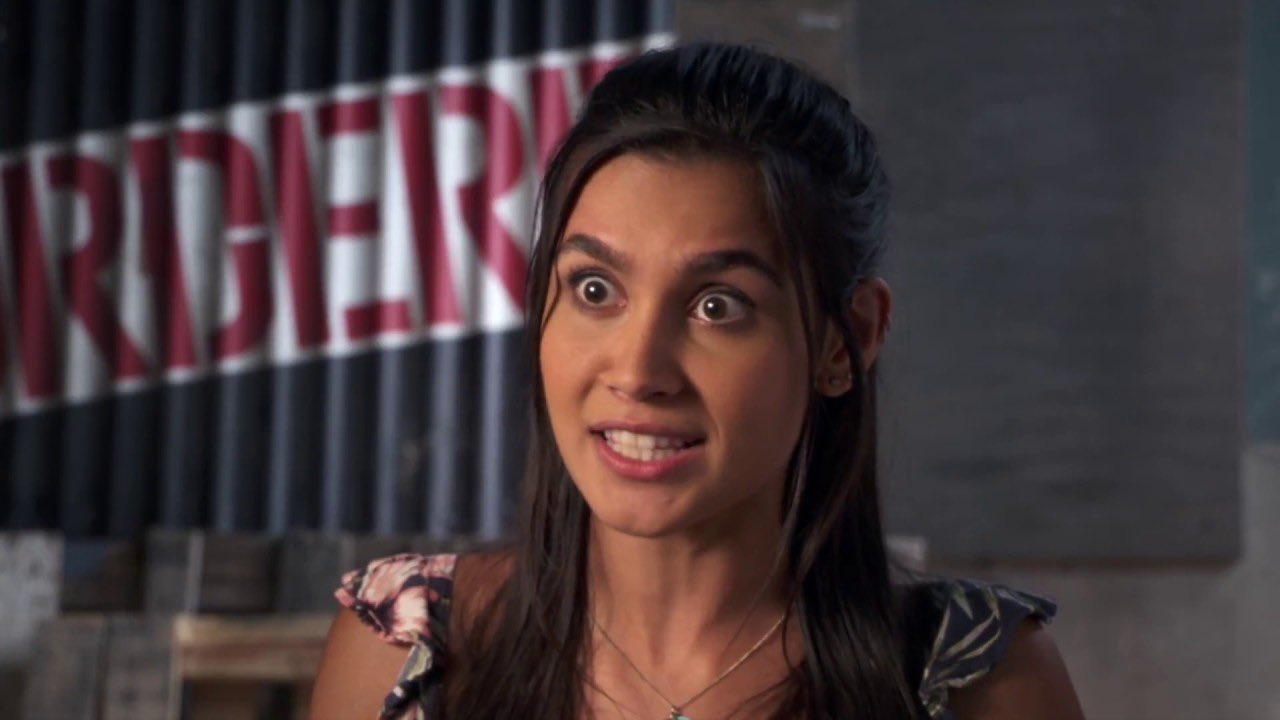 Linking what we learn about Chloe as a supporting role in the films with what we uncover about her as the lead in future digital sequels would be an exciting way to keep Holland around while Frazer continues to shine. For example, Tati Gabrielle's mystery role could be a romantic or villainous connection to Frazer, who comes back into play in a Lost Legacy follow-up. Ultimately, Sony and Naughty Dog have quite a few options moving forward. They can't deny the increasing hold Chloe's exposure is sure to have over the fandom. There isn't a character in the series' envelope who deserves it more. So, the companies should lean into the tide and double down on her leading qualities until her journey reaches its natural conclusion, just as Nathan Drake did not that long ago.
Source: IMDb