It seems like a fever dream, but the moment has finally arrived. We got our first look at Thor: Love and Thunder as the first trailer has dropped. It certainly promised a rather different take on not only a Marvel film but especially what we expect from Thor at this point. Director Taika Waititi certainly is leaving his imprint on the franchise once again that is heading in new directions. At the tail end of the trailer, we also finally get our first real look at Jane Foster's return as Mighty Thor.
We get a brief glimpse of the revived Mjolnir in the middle of a battle and our first full look at her design, which still looks great. Surprising though is that her eyes are being shown, as some of the promotional material was hiding it with lightning effect making us believe the film would do the same. Yet, it looks like that may just be when she activates her powers similar to Thor.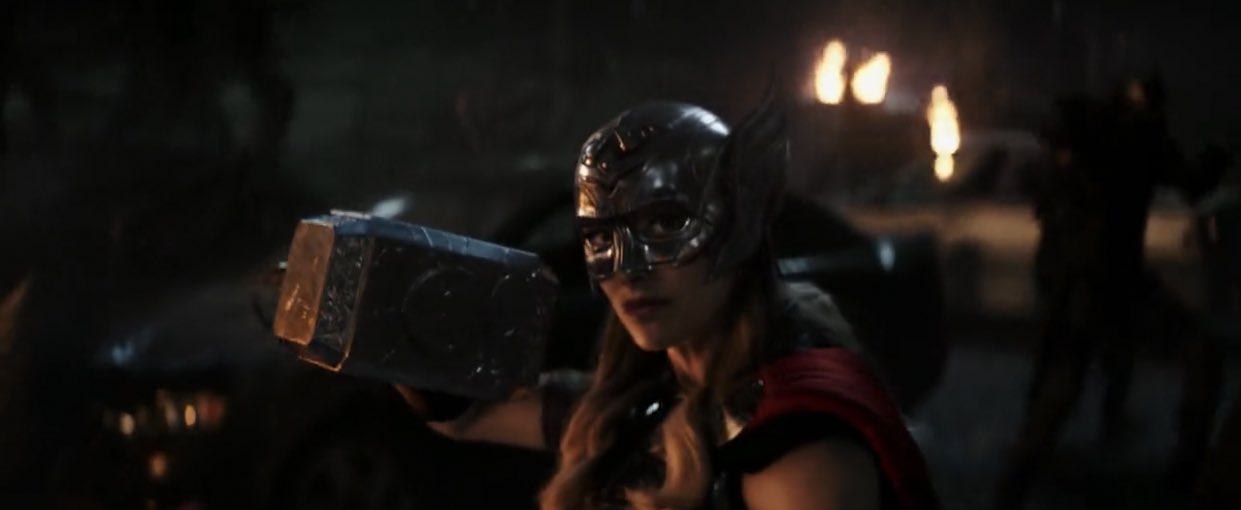 The framing is a bit curious, but it's still great that the trailer ends with our first full look at Portman's grand return. We also see more of Mjolnir, which has certainly seen better days as it's put together from the cracked remnants after Hela got her hands on it. For now, we'll have to wait and see what the future has in store, but we might expect a second trailer once the upcoming Doctor Strange sequel hits theaters next month.
Watch the full teaser trailer here:
Source: YouTube