It looks like the German Disney+ page has already confirmed when we might expect the release of Doctor Strange in the Multiverse of Madness on Disney+. According to Twitter user @DragonSkill01, a new visual was shared highlighting what we can expect in June on the service. In it, it reveals that the Doctor Strange sequel will release on June 22nd. Not only that, but it looks like the Assembled episode, here only titled The Making of Doctor Strange in the Multiverse of Madness will also release on the same day.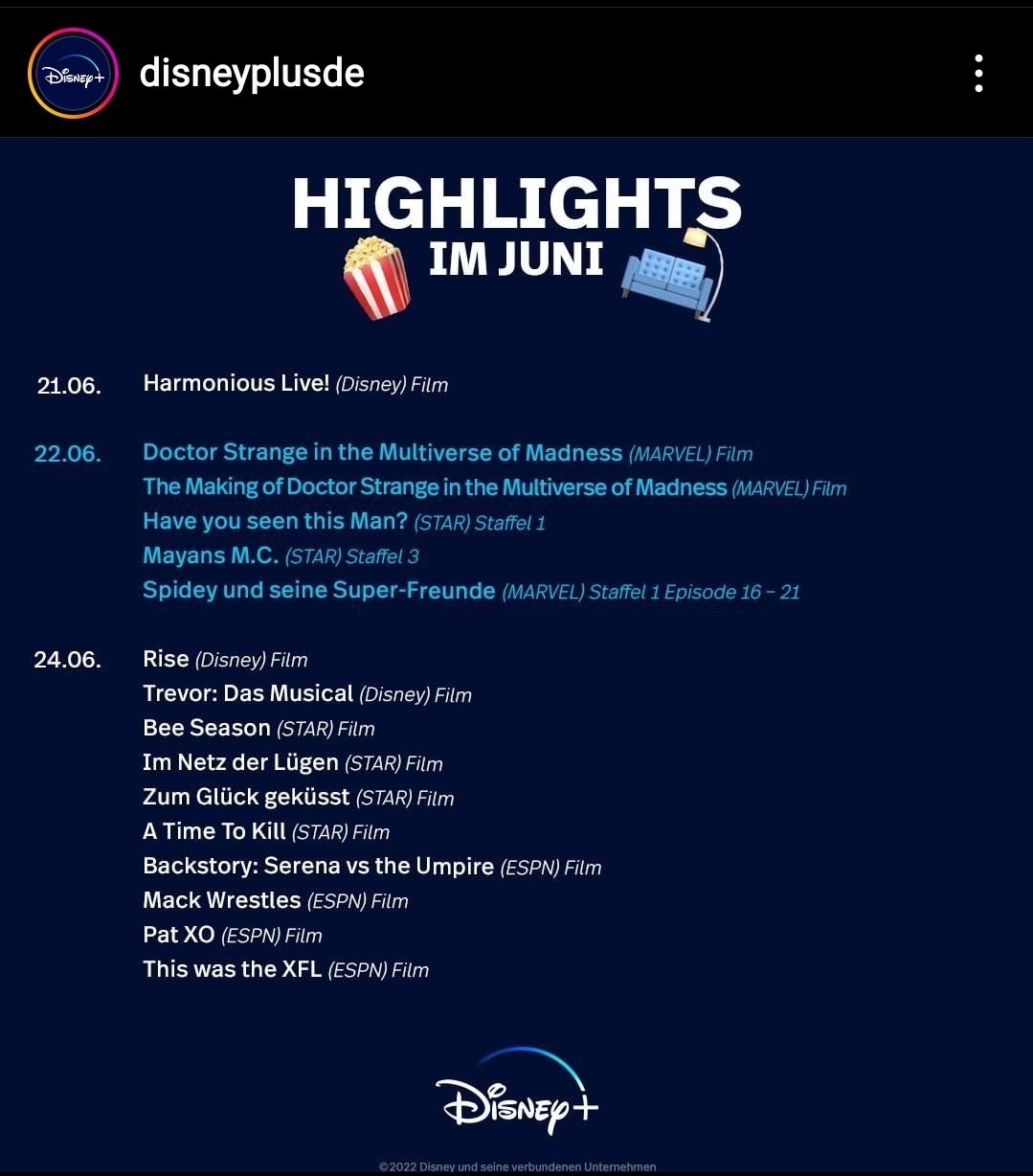 While it's the German release in this overview, it's commonly a worldwide simultaneous release. So, it would make sense that the rest of the world will also get their hands on it by June 22nd. It must be noted that the post has been deleted since. So, it may have accidentally been published early. So, there may be a chance that the release would change, but it's the official account that accidentally published it.
The Assembled episode is also an interesting inclusion, as normally they try to keep some time between the film's release and the Making Of episode. They've started releasing them as individual episodes instead of under the Assembled banner initially, but we'll see how they handle it moving forward. Still, it's great to know that we'll get some mind-blowing sequences on the family-friendly Disney+ app soon.
Source: Instagram via Twitter