Today is the day for set photo leaks, as right after a first look dropped for the live-action One Piece series, we now also got our first look at the upcoming Universal Monsters reimagination of Dracula titled Renfield. The story will focus on Dracula's long-time assistant as he has a bit of a falling out with his former lord. Nicholas Cage was cast as Dracula, and People magazine got its hands on a first look at the film take on the iconic vampire.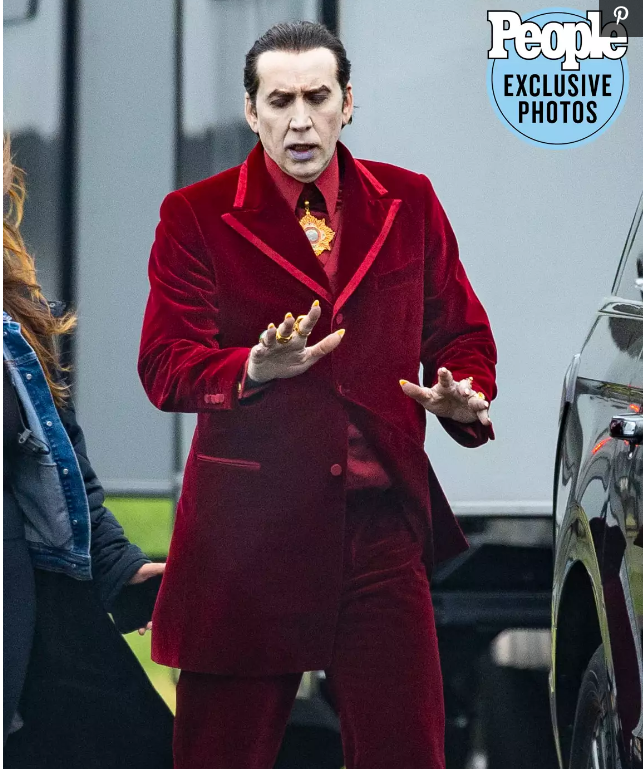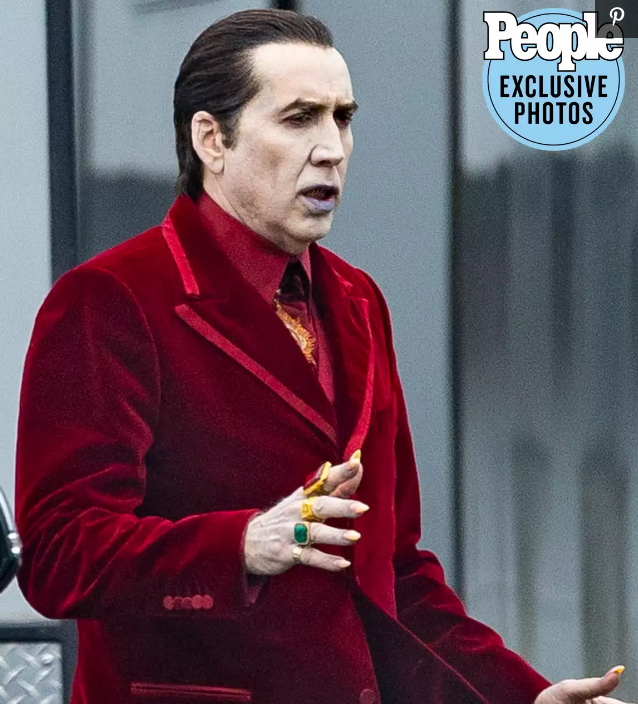 His design looks great, especially the whitened skin and you can clearly see he has some sharp nails. The red felt suit is a nice touch, as it feels like a modernized take of his outfit from Gary Oldman's taken the character. We know the series takes place in the modern-day, and it's uncertain how big his role might be in the film. The blue lips are a fun addition to his design to highlight that he's definitely a walking corpse.
The casting of Nic Cage is still a perfect choice for a comedic take on classic vampire stories. He always brings energy to his projects that make him stand out no matter what. With the right director, he'll definitely give a great performance, and the look is definitely promising a great role in Cage's future.
Source: People