Update: We learned today that Lopez was working with Marvel on an audiobook project and not an upcoming project for Marvel Studios as first reported.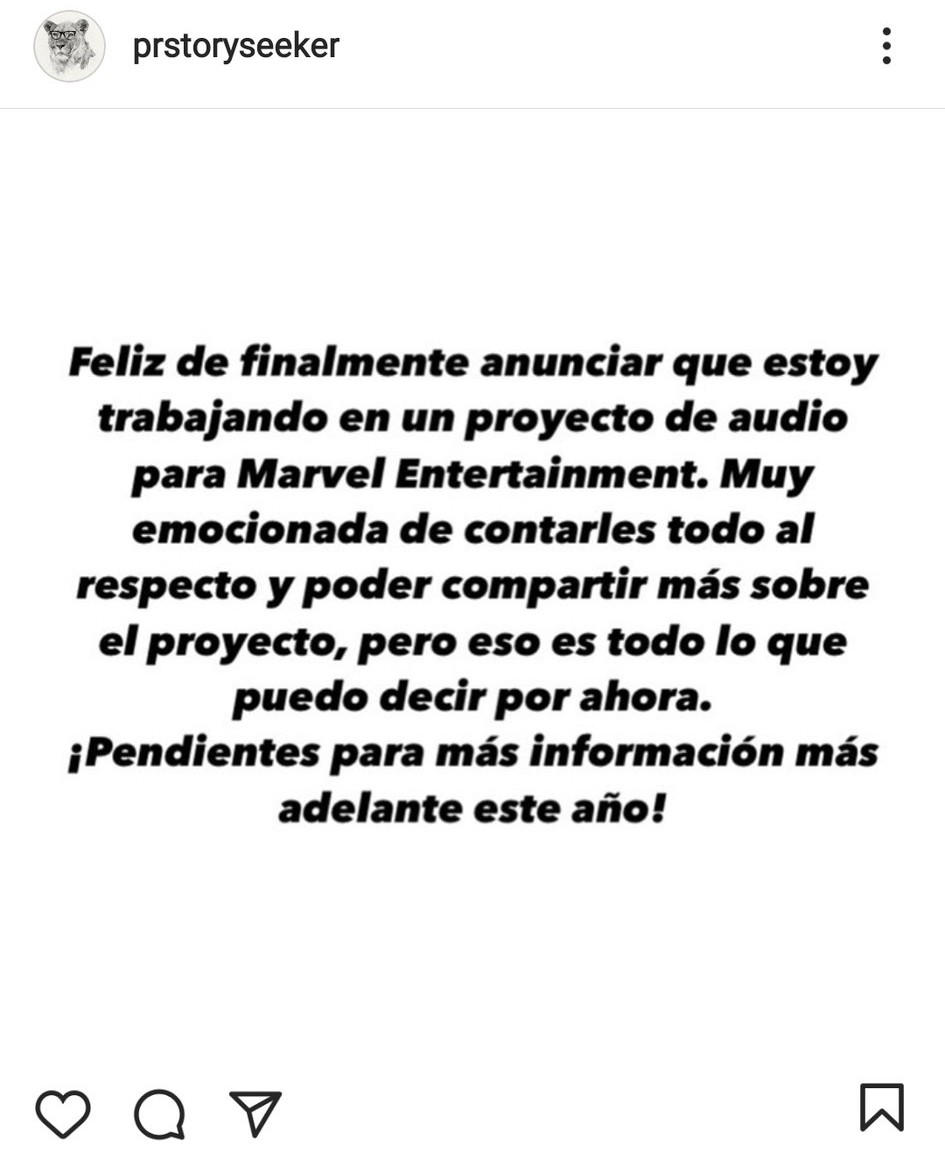 "DEJANDO LA MANCHA DE PLATANO Y AGRADECIENDO A DIOS."
That is how Ms. López responded to her breaking the news that she will be directing a project at Marvel Studios. Puertorrican born-and-raised director, Alejandra López let everyone know via her social media that her next project would take her to Burbank, California, where she has confirmed that the news.
Alejandra López has worked on multiple projects before, her most notable work being the short film The Blue Cape (2019). It's a touching story of how a young boy in a hurricane-ravaged Puerto Rico goes beyond his limits to help acquire medicine for his grandfather. As a Puertorrican, this news makes me so happy and proud of her accomplishment. I wish her the best and cannot wait to know more about which project she's been tapped to direct.