2020 saw the pandemic force the cancellation of almost every major convention that we have grown accustomed to as fans. While many cons opted to do some sort of online option, including the very well-watched DC FanDome, the general consensus was that fans and talent alike missed the con experience and couldn't wait to get back. However, as we head into the Fall and COVID cases continue to creep back up around the world, it seems that at least one con we all expected next year won't be there: Disney has announced the date for the next D23 and it looks like they're sitting out next year.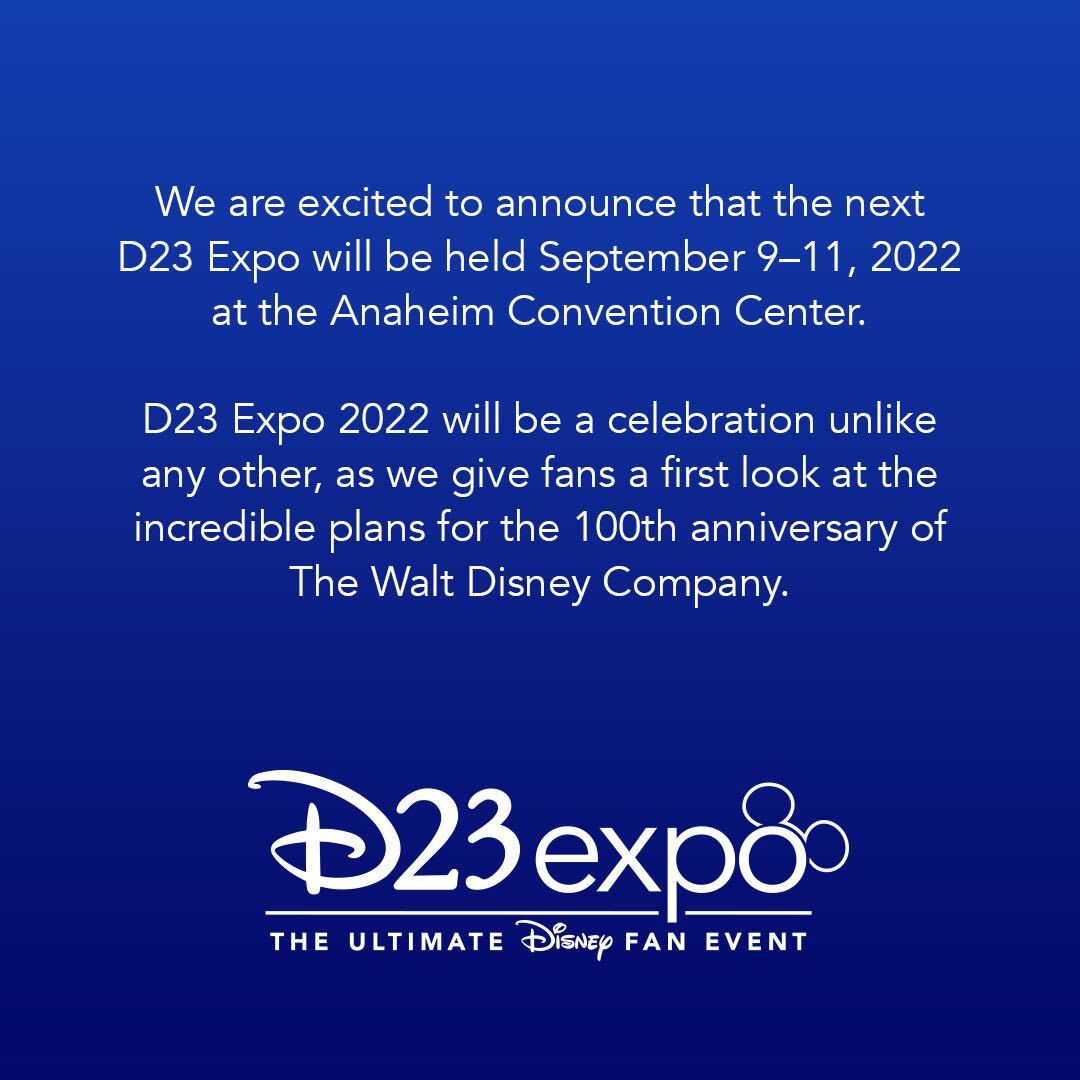 The D23 Expo is a biennial event that began in 2009 and taken place every 2 years since. Last year's Expo was a huge hit for Marvel Studios fans as Kevin Feige showed up to announce some unexpected new streaming series and casting info and setting fans abuzz. The expectation would be that they'd be back next year sometime but as experts continue to inform us that life won't be quite back to normal by next summer, it seems Disney is taking the safe approach by delaying its next D23 Expo until September 9-11, 2022.
While this news may come as somewhat of a shock to fans, it's good to see Disney, who recently took Marvel Studios entirely off the 2020 theatrical slate, take a proactive approach. We'll have to see what other changes are yet to come to the film slate, but as of right now we can expect 2022 to be an absolutely wild and jam-packed year for Marvel Studios with at least 4, if not 5, films set to release. Imagine them capping it off with a huge info drop of what to expect in 2024 and beyond (X-Men anyone!).