Moon Knight's trailers have mainly focused on our protagonist and his shattered mind, but the biggest question still remained on who Ethan Hawke was playing. The first teaser trailer hinted at him having a role similar to a cult leader, but it's unclear how he may connect to the overarching narrative and Egyptian mythology present in Moon Knight's. Well, a new set of photos as the Super Bowl spot has finally dropped may have given a much clearer connection in the form of his staff.
In one of the images, you can clearly see Hawke's character holding a staff with two alligator heads on it. Now, for Egyptian mythology, this is quite the big reveal and now the first time we've seen the visual. The first teaser included a crocodile on Marc Spector's phone. Sobek is commonly connected with a crocodile head but there's also Ammit, better known as Ammut. The latter is probably the likeliest candidate, as the Devourer of the Dead had a big role in Moon Knight's comic storylines.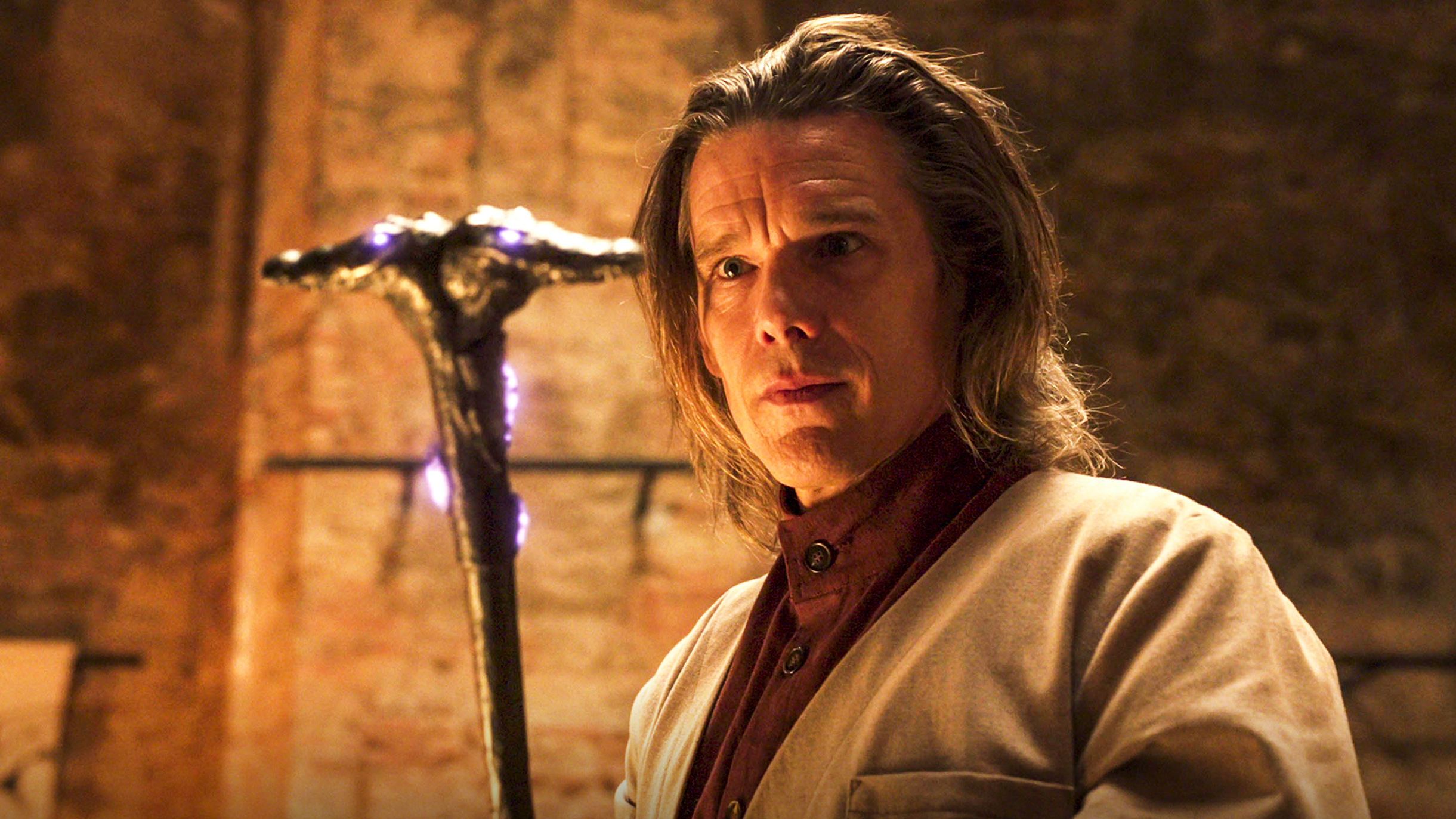 In the comic, Ammut took over the body of Doctor Emmet, one of the characters Hawke was theorized to be playing. Yet, the captions from the initial trailer seemingly confirmed him to be playing Arthur Harrow. So, they may be combining multiple characters in this case. We also have the humanoid jackals that were featured in the comics from the initial trailer, which adds to the theory that the character may turn out to be the actual villain in the story that's been using Hawke's character as a vessel to do their bidding. It's uncertain though if she is working alongside Khonshu or against, which could make for an interesting turmoil for our unlikely hero to face.
You can watch the whole Super Bowl spot here: