Sony is going all-in on its universe of Marvel characters, continuing to develop films with Spider-Man's rogue's gallery. The studio just recently released Morbius starring Jared Leto, with Kraven The Hunter starring Aaron Taylor Johnson has recently entered production, and a Madame Web film that will star Dakota Johnson and Sydney Sweeney is currently in the works. Now, it appears the Sony Universe of Marvel Characters is about to get a little bigger as a rather obscure character from Spider-Mans library is set to get his time in the spotlight. 
During CinemaCon, Sony announced that popular musical artist Bad Bunny will star as the Marvel character, El Muerto, in a solo film. Bunny made a surprise appearance at the panel following the showcase for his upcoming feature film debut in Bullet Train.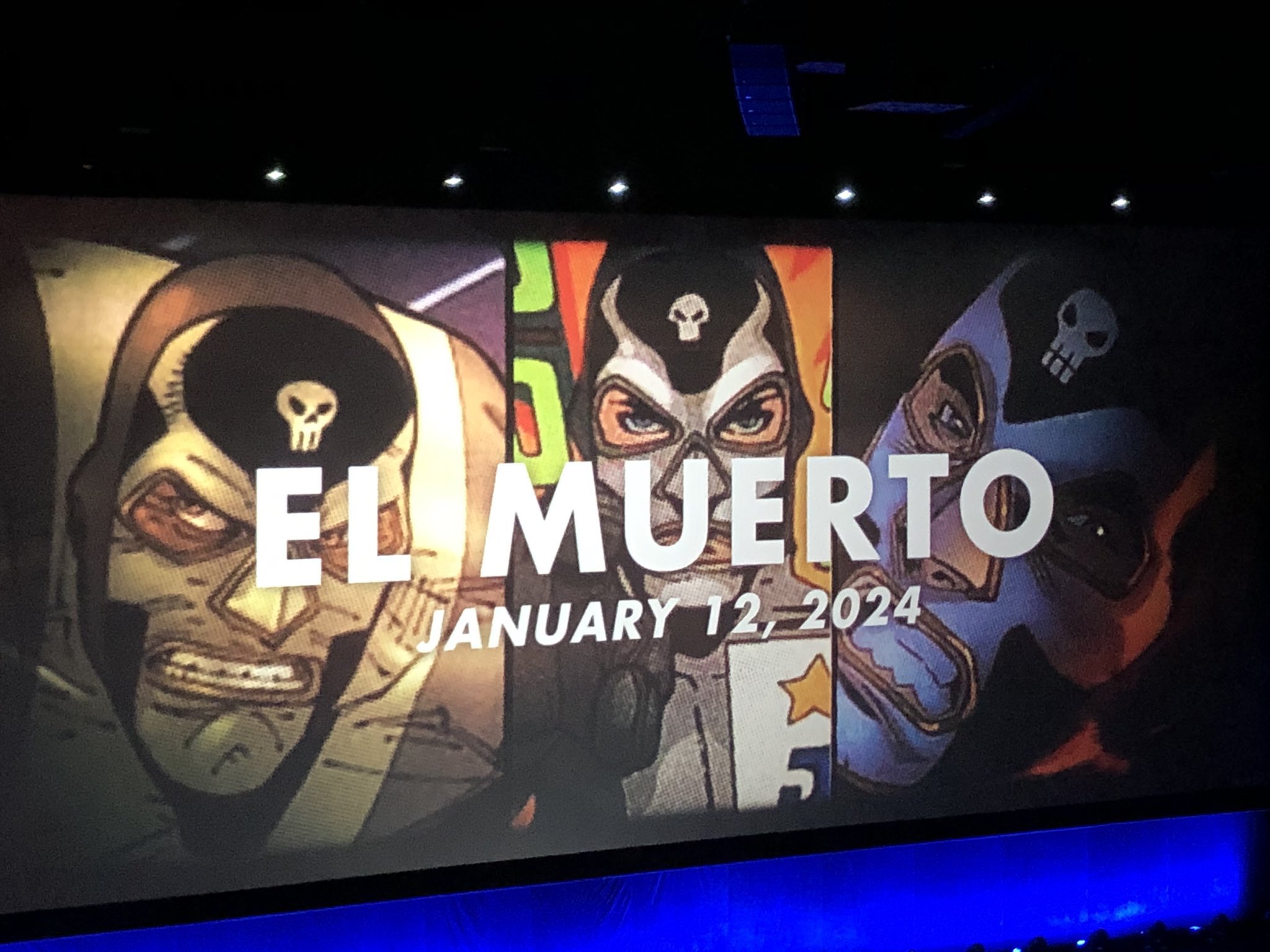 Bunny's character reportedly was quite popular in test screenings for Bullet Train and the musician himself was eager to find himself a superhero role. In fact, he dove through the world of Spider-Man comics and requested to play the character. The studio was reportedly thrilled with the pitch and is moving quickly on development, although no writer or director has been announced for the project.
Juan Carlos, aka El Muerto, was a luchador with superpowers that went toe to toe with Spider-Man, to the point where he almost unmasked the web-slinger. The two eventually teamed up to fight El Dorado, an oppressor who threatened Muerto.
The film's release date was announced at the event. El Muerto is set to hit theaters on Jan. 12th, 2024.
Source: Deadline