Connecting Imaginary Dots: Evidence of a Wakandan Presence in 'THE FALCON AND THE WINTER SOLDIER' Intensifies
If you've never read an installment of Connecting Imaginary Dots, allow me to explain the idea. Connecting Imaginary Dots was the title I came up with for my speculation pieces when I was writing at MCU Exchange. These types of pieces basically allow me to unload a bunch of junk that's circulating in my brain in a way that should never be confused for things I actually expect to happen. I basically take a bunch of facts that are almost always entirely unrelated and do my best to connect the dots with by stretching my imagination. In the past these types of pieces have resulted in me theorizing that the Spider-Man sequel which became Far From Home might end up being a team-up outing of Spidey and Hulk in the Savage Land; however, I also wrote one theorizing that Sterling K. Brown would be playing the father of Erik Killmonger in Black Panther LOOOOOONG before anyone else was considering it and one in which I theorized that Annette Bening was actually Mar-Vell when everyone else still thought Jude Law was playing the character. The bottom line is this: these are fun spec pieces that allow me to just be a fan. With that out of the way…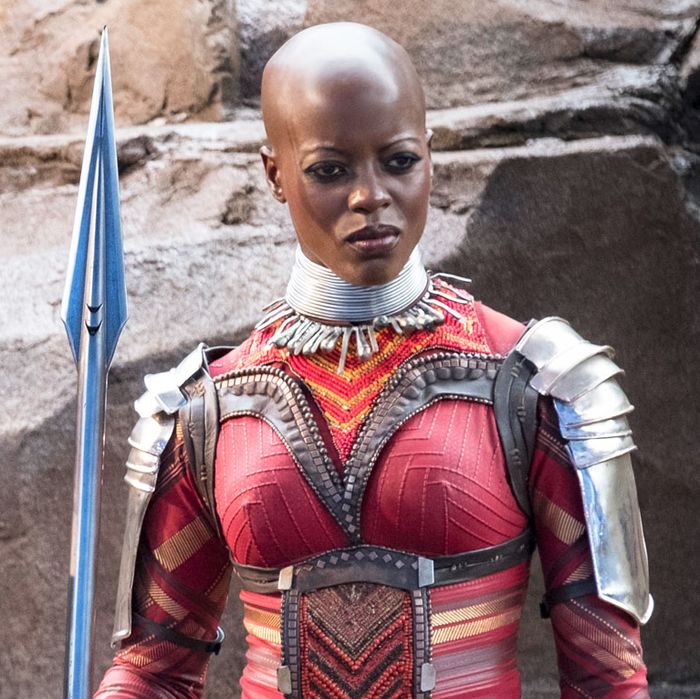 At the end of April, in another Connecting Imaginary Dots piece, the detective work of Liz led to some evidence-based speculation that we might see some Wakandans in the upcoming Marvel Studios Disney Plus streaming series The Falcon and The Winter Soldier. Key to the premise was an Instagram post by stunt double Jenel Stevens which indicated she was in Prague at the same time as the series was filming there. In the photo, she is seen with stunt double Vanessa Cater who is confirmed to be working on the series.
Stevens is once again central to today's premise as an update to her IMDB account not only lists her as working on The Falcon and The Winter Solider, but also shows her doubling for someone fans will absolutely recognize:
Stevens IMDB indicates the presence of 2 new actresses in the cast: Indya Bussey, who is relatively unknown, and Florence Kasumba, who we would expect to be reprising her role as Ayo, one of King T'Challa's Dora Milaje! We here at Murphy's Multiverse are all well aware the IMDB can often times be misleading, so we looked a bit deeper.
A quick check of Bussey's Instagram shows that she was indeed in Prague during the time the series was filming there. And while Kasumba's Instagram does not show her there nor reveal a location, the actress posted this posted this photo during the time period production was occurring in Prague, perhaps an indication of her returning to the role.
As was discussed in the first Connecting Imaginary Dots and followed up on in the episode of Murphy's Law that followed, Bucky's role as Wakanda's White Wolf (traditionally the leader of the Wakandan secret police) and the nation's interest in Zemo, who was responsible for the death of King T'Chaka, give us more than enough reason to accept the fact that the Wakandans would be present in The Falcon and The Winter Soldier and, as the title indicates, the evidence is absolutely backing that up.