We've long wondered who might be the villain in the upcoming third entry of the Guardians of the Galaxy films. Recent set photos offered a hint at what may be the MCU's interpretation of Halfworld, Rocket's homeworld in the comics. It looked like a replica of Earth with some outdated clothing, but what stood out is that every "human" seemed like they were also a hybrid of a random animal. Now, Cosmic Circus has shared what may be our first tease of the High Evolutionary in Guardians of the Galaxy Vol. 3.
There have been rumors that Chukwudi Iwjui might be playing the character, but we still haven't gotten an official announcement on who exactly he's playing in the upcoming threequel. The tease is certainly interesting and the alien language further hints at similarities to Earth but with some unique distinctions. It may be a different take on the Counter-Earth, which was high Evolutionary's way of creating a "purer" version of the normal Earth.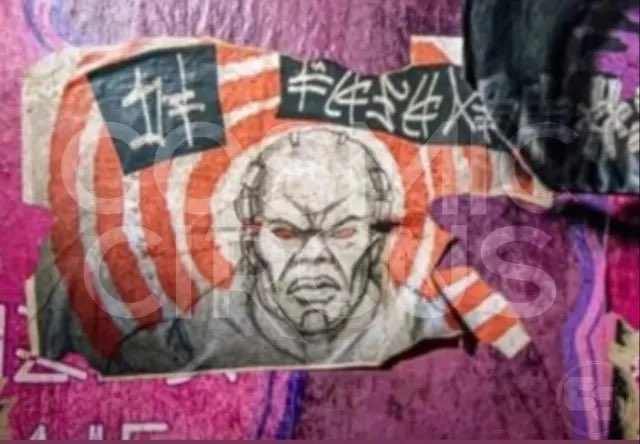 It still seems possible that his history is with Earth and that may have been his inspiration. He'd actually make a perfect counter to Star-Lord, who also has a history with the planet but is still stuck in a very different time. They may bond over that era before realizing that while Star-Lord learned to embrace the future, especially going by the Holiday Special teases, Evolutionary is still stuck to a bygone era. So, they may use this as a way to create a contrast between the two.
Source: Cosmic Circus