During today's Hasbro Pulse Fan First Wednesday, the latest wave of Marvel Legends, this time for the upcoming animated series What If…?, were revealed and may have given away more than just a good look at the characters. The wave, which goes up for pre-order this afternoon at 1:00 PM ET, comes with 7 figures and a Build-A-Figure Uatu. Of the 7, 6 are set to debut in the Disney Plus streaming series What If…?, and the other is labeled "Marvel's Sylvie" from the recently concluded Loki series. A closer look at the packaging for each character reveals that Haley Atwell's Captain Carter is called "Marvel's Captain Carter", an indication that the character may well make the transition to live-action.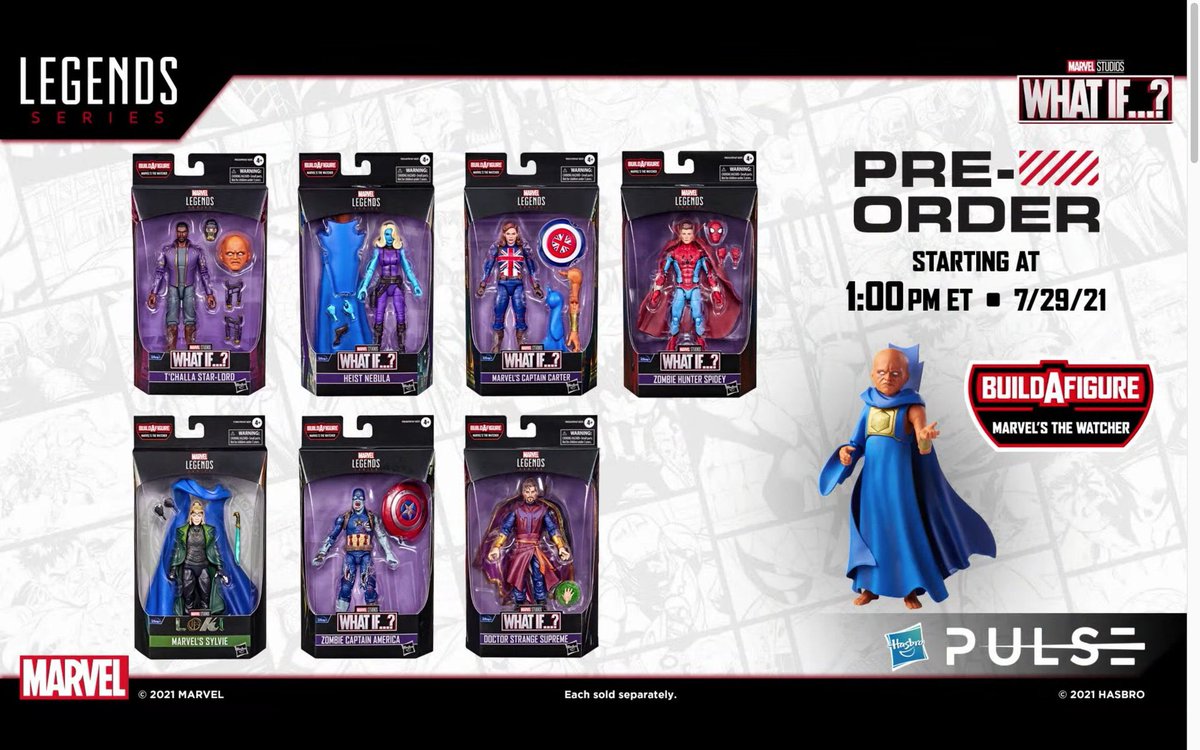 There have been rumors that Carter would appear in an upcoming live-action project, but this is the first evidence of that possibility. The labeling seems intentional to set Captain Carter apart from the other What If…? characters, none of which are labeled as "Marvel's" characters.
The rest of the wave is comprised of T'Challa as Star-Lord, "Heist" Nebula, Zombie Captain America, a Zombie Hunter Spidey and Doctor Strange Supreme. These Variant characters are likely to be revealed as having come into existence following the death of He Who Remains at the hands of Sylvie, making her inclusion here sensible.
If one had to hazard a guess as to when we might expect Atwell's Captain Carter to appear, Doctor Strange in the Multiverse of Madness would seemingly be a heavy favorite as it is expected to deal with the fallout of Loki.
What If…? will begin streaming weekly on Disney Plus on August 11th.