It looks like E3 may have started early by accident. Nintendo released the first look of the Mario + Rabbids sequel on their website with the subtitle Sparks of Home. The unlikely crossover game returns as Rayman's Rabbids enter the Mushroom Kingdom and spark a bizarre fusion of the two franchises. Strongly inspired by XCOM's gameplay style, it mixes Mario's jump n' run concept with strategy gameplay. The Italian plumber groups up with cosplaying Rabbids to take on unlikely foes and find out how their worlds collided. The sequel will take that concept out into space, as you'll be exploring planets throughout the galaxies. Of course, if we are going beyond Earth, a lot of new characters are joining from Super Mario Galaxy, such as the key art teasing a Rabbid Rosalina.
The official post also includes a sneak peek of the new worlds that are mentioned on the site, which promise a very colorful and zany adventure like the first one: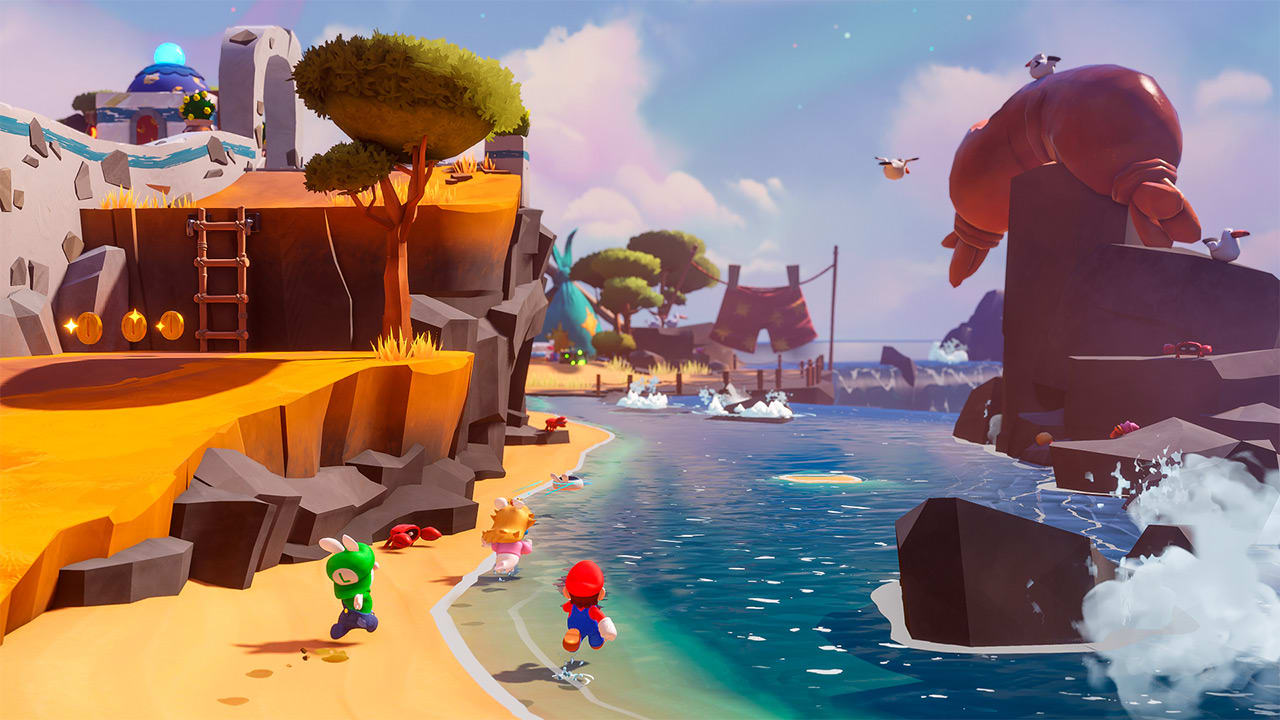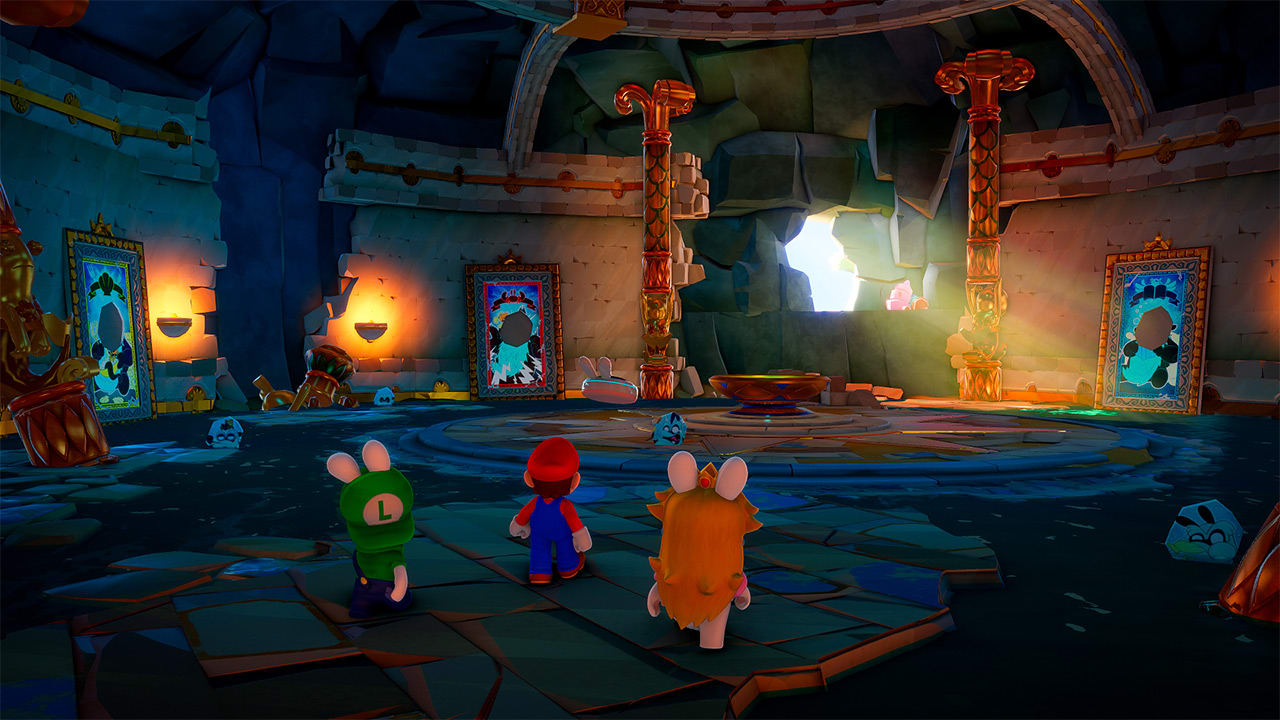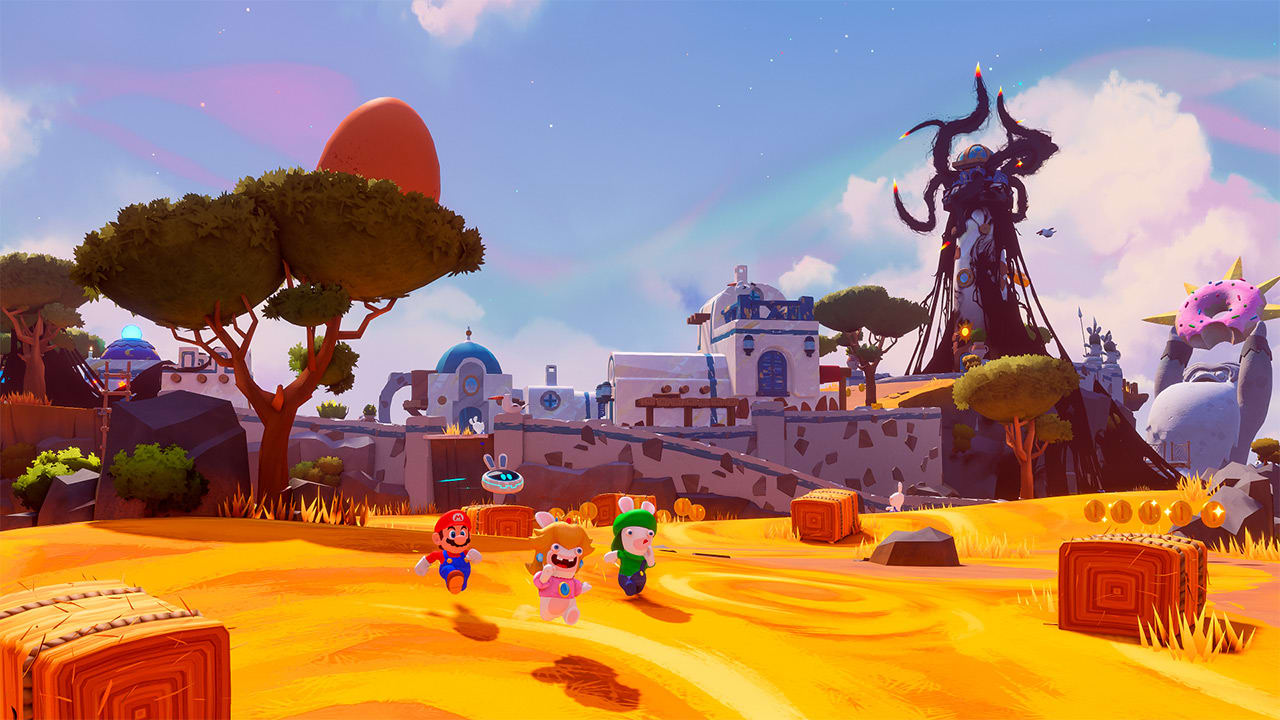 You'll once again be facing various bosses that may be familiar to long-time fans of the franchise. There is no release date stated but it seems to be eyeing a 2022 release. Of course, this wasn't supposed to be readily available yet, as Jason Schreier confirmed it was one of the surprise reveals for the upcoming Ubisoft conference later today.
(This is the Ubisoft surprise game I mentioned on Triple Click)

— Jason Schreier (@jasonschreier) June 12, 2021
Hopefully, we'll get a better look at the game and some tears of what new additions have been added to the gameplay to keep things fresh. It's still crazy to think that a Super Mario and Rabbids crossover would become popular enough to get a sequel and who knows what else this franchise may offer in the future. Makes you wonder when we get a Zelda + Rabbids game.