Every new entry of the Jurassic World franchise comes with some fun additions, such as a brand new dinosaur that makes the life of our favorite character's a living nightmare. When the first film was released back in 2015, we met the Indominus Rex. We even got the next evolution of that species in the sequel Fallen Kingdom with the Indoraptor. The third entry, Jurassic World Dominion, will continue that very tradition with the introduction of the new Giganotosaurus, or "Giga" for short.
Unlike the genetic hybrids, this dinosaur is based on one that existed during the late Cretaceous era. Director Colin Trevorrow shared his approach with this new dinosaur and what inspired the way it'll play throughout the story. And, in a surprising take, it seems that the Giga is meant to be Jurassic World's Joker.
I wanted something that felt like the Joker. It just wants to watch the world burn.

Colin Trevorrow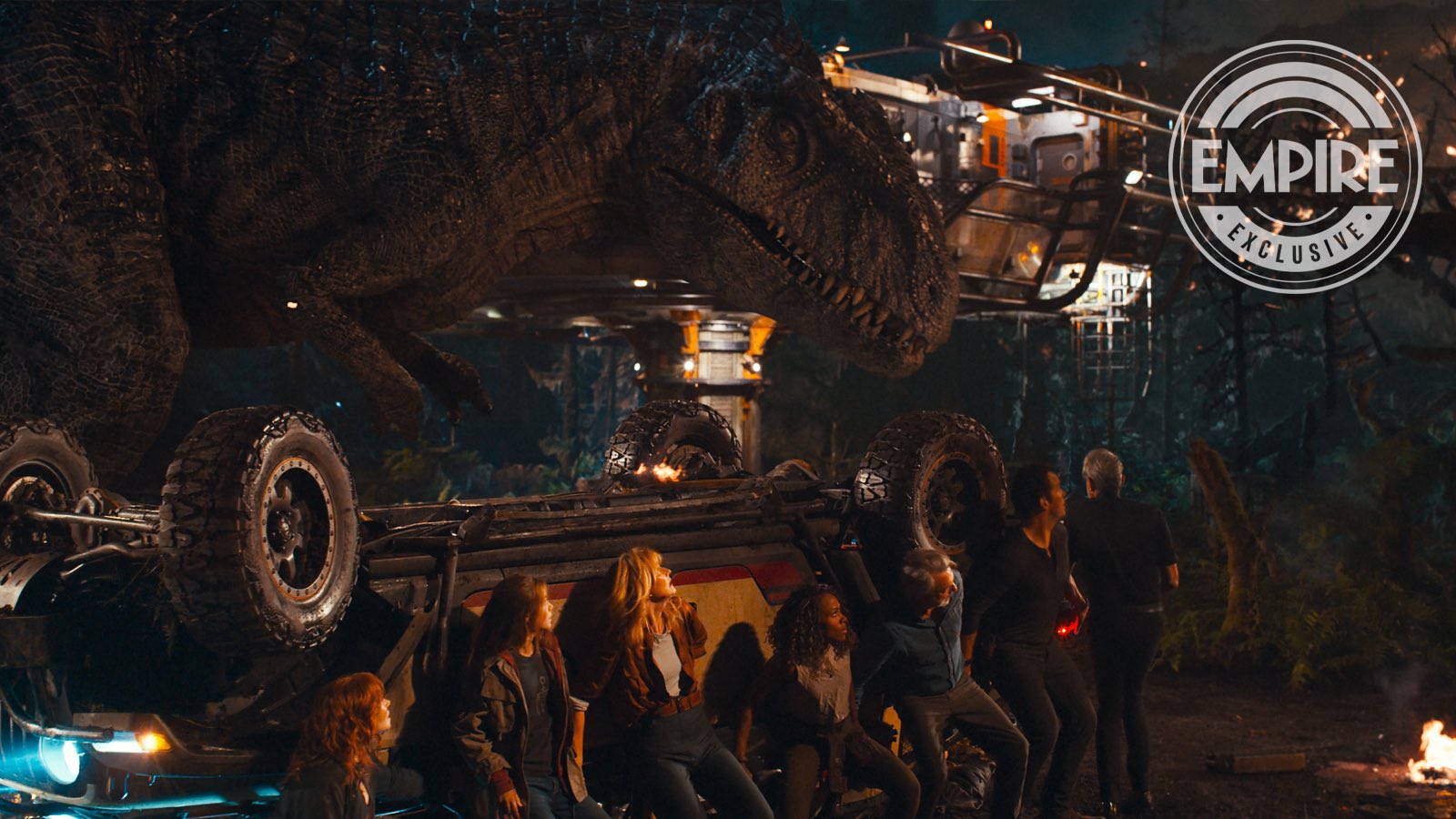 The design looks great, and it seems that it's going to cause a lot of trouble for our extended cast of new and veteran actors in the franchise. Fallen Kingdom ended with the dinosaurs being sent out into the open and escaping their island, which was being destroyed by an active volcano. It's unclear if this might end the franchise as they capture all dinosaurs once more, or perhaps a new park is established on the mainland to keep them in check. It'll be interesting to see how the franchise comes together in the upcoming third entry.
Source: Empire