The latest Marvel's Avengers dev stream was quite an event. Not only did we get to chat with Christopher Judge on his approach to bringing Black Panther to life, but also some insight into the story by Evan Narcisse and Hannah MacLeod. They offered some interesting details on how they approached the story and the relevance of clearly defining this worlds' Wakanda alongside its history. Here are some of the highlights from the dev stream:
Narcisse worked as a narrative consultant on the project. His work was to find the combination between the story and its game mechanics. He ensures that they satisfyingly inform each other and everything is told holistically.
Their focus was to follow an older version of T'Challa. In comparison to other versions, they wanted to dive deeper into his intellectual and scientific side. He likes to think things through before jumping into danger.
There was a lot of pressure following the films' well-established version of Black Panther and Wakanda.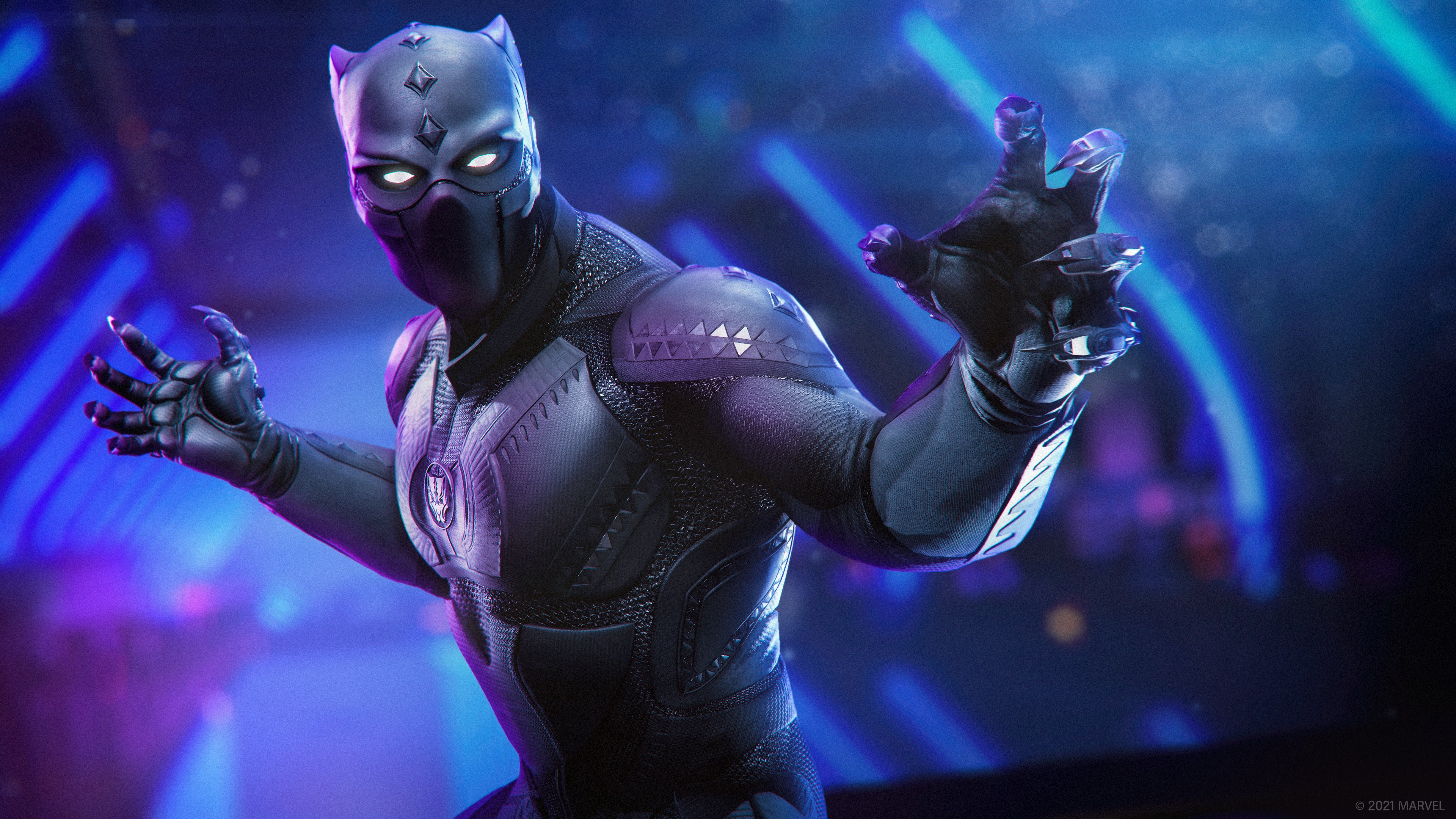 CD was inspired by the concept of a superpowered state that was the main focus of the Enemy of the State comic storyline. When a nation is highly advanced, diplomacy might never be such a simple answer. Wakanda will face its biggest threat in the upcoming expansion and that will further explore the aftermath in a nation that believed it was untouchable.
T'Challa isn't just a king. He is the living embodiment of Wakanda's symbol. The Black Panther is a heavy burden to carry and it will inform his character. Plus, he's been carrying this weight for some time. His worldview also puts him in conflict with Shuri. An event has shaped a crater in their relationship, which will get explored in the story.
He's much more of an isolationist and is carrying some anger. He is still in control of his emotions, but it's only a question of time before he hits his limit.
Klaue is also a unique adaptation in the game. He isn't a mercenary or would-be colonizer. While his obsession with Vibranum remains, this version of the character is a scientist. He built his technology and is using AIM's gear to his advantage.

They've explored the Dora Milaje history to inform their relationship with him in the game. In the comics, they were not only warriors but also concubines. So, Okoye has some traits from the films, but they tried to balance her respect towards her king in a curious way.

McLeod

 and 

Narcisse

 shared their experience tackling this ever-expanding story and confirmed that many stories get mapped out simultaneously. Their team works together on each operation, and it helps to put together how the story continues to evolve.
It sounds very promising what Crystal Dynamics cooked up in their writing team. They teased more insight in the following weeks ahead of his release. We'll get a gameplay showcase and even some hints on what to expect with the War for Wakanda expansion. The unique approach to the character is promising, and it feels like we're about to enter a new era for Marvel's Avengers.
Source: Twitch