It looks like Lucasfilm found the perfect way to promote the upcoming release of Andor. While it was postponed to September 21st, it does look like they will build up to its release with a re-release of the Star Wars film, Rogue One. It is currently eyeing an August 26th release in select IMAX theaters as revealed by Fandango, which included the following tease as it'll also include a special preview of the Disney+ series Andor.
Experience Rogue One: A Star Wars Story in select IMAX theatres. Plus, get an exclusive look at the new Disney+ Star Wars series, Andor! In a time of conflict, a group of unlikely heroes band together on a mission to steal the plans to the Death Star, the Empire's ultimate weapon of destruction. This key event in the Star Wars timeline brings together ordinary people who choose to do extraordinary things, and in doing so, become part of something greater than themselves.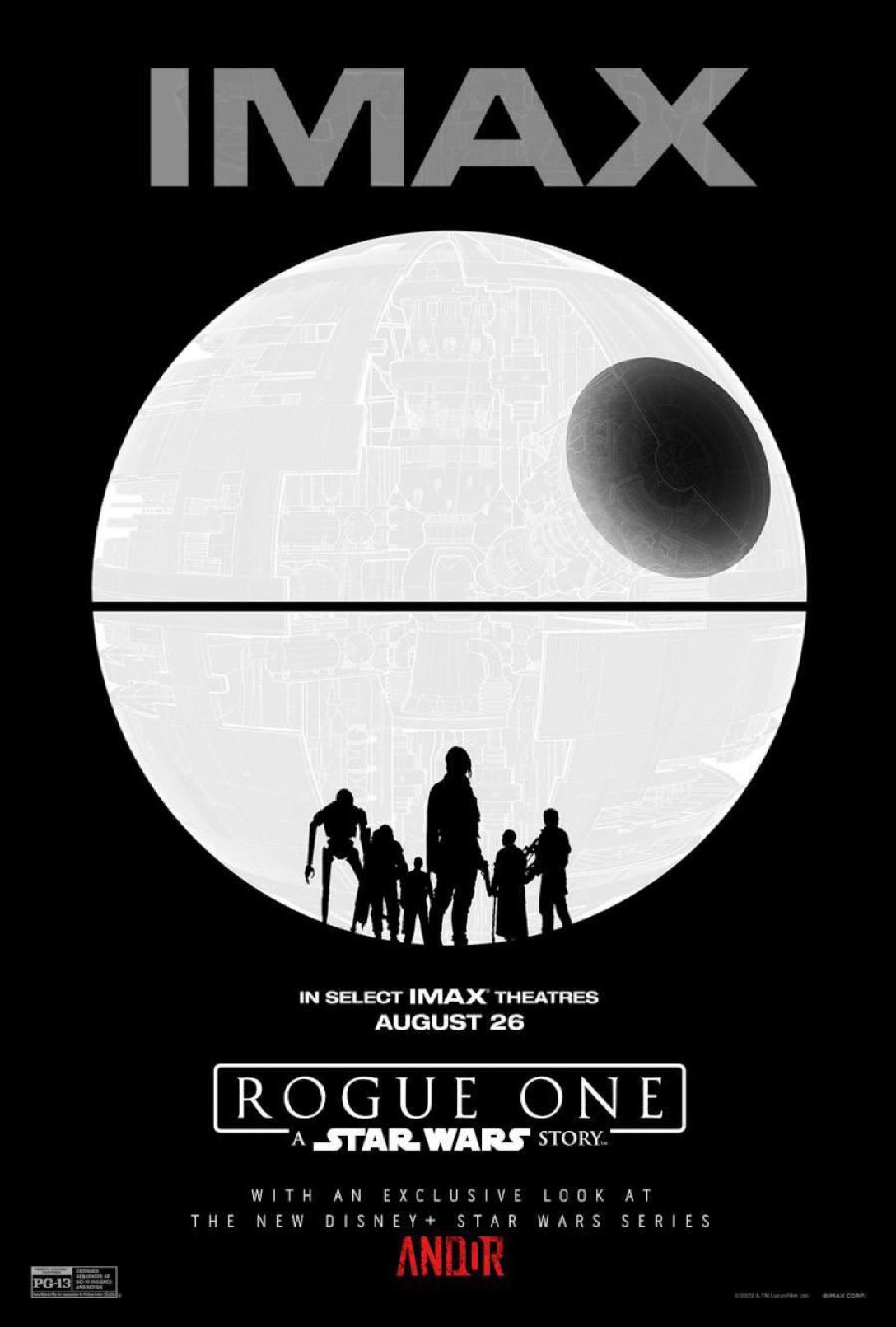 So, it's quite the treat for fans of Rogue One that are excited to see what the upcoming prequel series has to offer. Andor will explore the earlier days of Diego Luna's character Cassian Andor. There are still no exact details on how the story will evolve, but the first trailers have teased that they are sticking to a similar vibe from the spinoff film.
It's still crazy to think that we haven't had a film release in the franchise since 2019 and there is currently not a single one in production. Lucasfilm has focused all its efforts on Disney+, which still offers some exciting and sometimes even experimental projects but it does feel like something is missing when it comes to whatever their plans are on expanding the franchise.
Source: Fandango