Donny Cates Taking Over the Strongest There Is This November With 'Hulk' #1
With the news that The Immortal Hulk writer Al Ewing was taking over Venom following the denouement of Donny Cates' run on the book, it only makes sense that Marvel Comics had Cates lined up to follow up Ewing's instant classic, which delved DEEP into the history and psyche of the Hulk, and send the character in a totally new direction. Cates had been teasing some big news for weeks and yesterday Marvel made it official, announcing Cates and artist Ryan Ottley, who has been doing some great work on Nick Spencer's Amazing Spider-Man, were teaming up for a new Hulk series with the #1 due out in November.
Ewing's 50-issue run on The Immortal Hulk will conclude, we think, in September and the final arc will see the Hulk faced with "a final accounting of his life" as he reaches the gates of Hell and the One-Below-All. Cates' new run looks to be heading in an entirely different direction as Bruce Banner "discovers a radical way" to control the Hulk with the tease being whether or not it will be the end of the Hulk or backfire with unintended consequences…I'm guessing we can all figure out which what that's going to go.
Cates had the following to say:
"Marvel just gave me the keys to the strongest one there is. Haha… oh boy. You guys are just not ready for this. You're about to find out what happens when Ryan Ottley and I get angry… and guess what? Well… pretty sure you're gonna like us a lot when we're angry."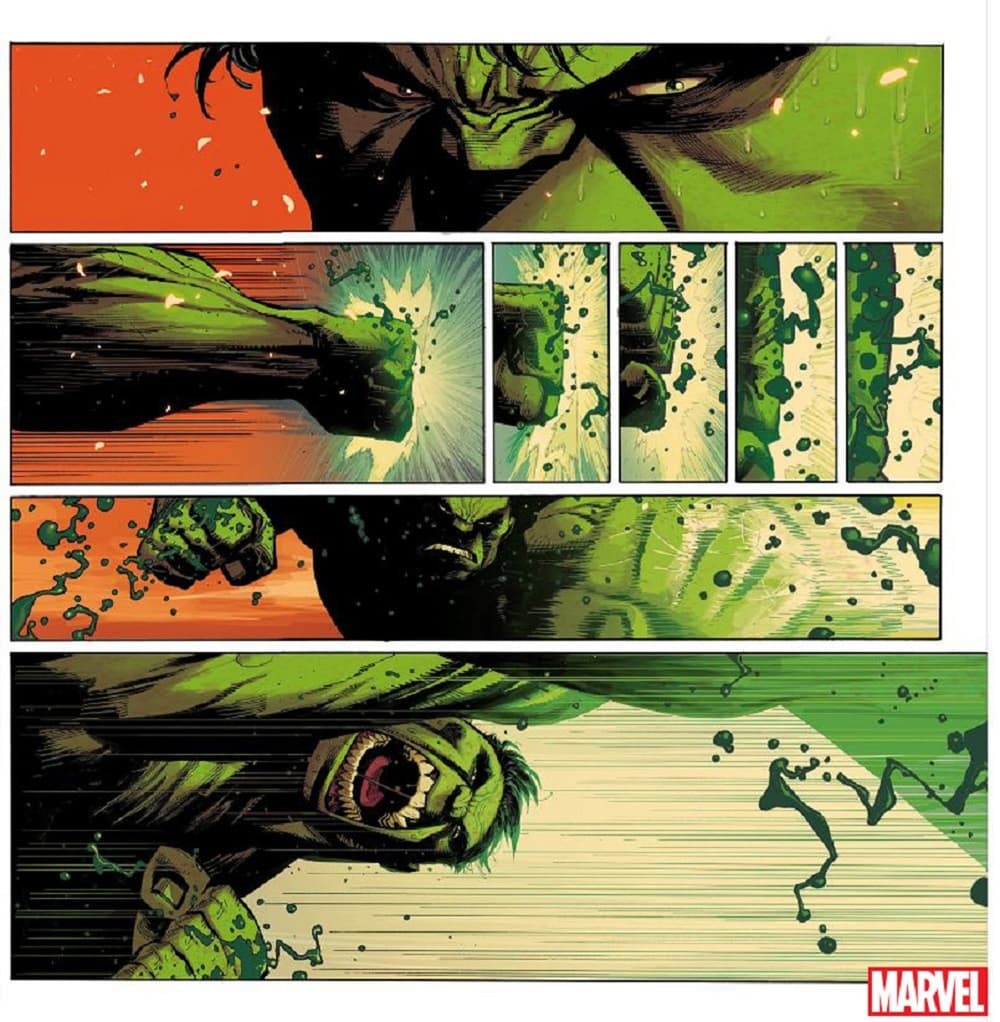 Cates' new book will explore the Hulk's "incredible and destructive legacy" but will almost certainly carry on his tradition of finding creative ways to reinvent old characters and put them in some incredibly uncomfortable and surprising scenarios. In his short time at Marvel he's made Frank Castle a Spirit of Vengeance, the Silver Surfer worthy, Loki the Sorcerer Supreme and Donald Blake interesting. The sky's the limit for what he can do with Hulk and the incredible supporting cast of characters.  Now I'm just waiting for that Donny Cates on Avengers announcement…
Source: Marvel.com