Disney+ is still shy about offering any insight into their viewership numbers. Netflix has taken the first step towards more transparency, but Disney's streaming service is still keeping a lid on things. So, we have to rely on third-party offerings whose surveys offer estimates on viewing behavior. The latest series Hawkeye is Marvel Studios' latest offering on the platform and it seems that it may be the least-watched entry by the studio according to SambaTV with 1.5M US households having watched the first episode within five days.
In comparison to the other live-action shows it is trailing behind WandaVision's 1.6M, Falcon and the Winter Soldier's 1.8M, and Loki's 2.5M. So, the series premiere was trailing behind January's release that kicked off the initial moment building into the other shows. Perhaps the break with What If…? between live-action offerings influenced its development. Of course, it could also reflect a general interest in specific stories or characters.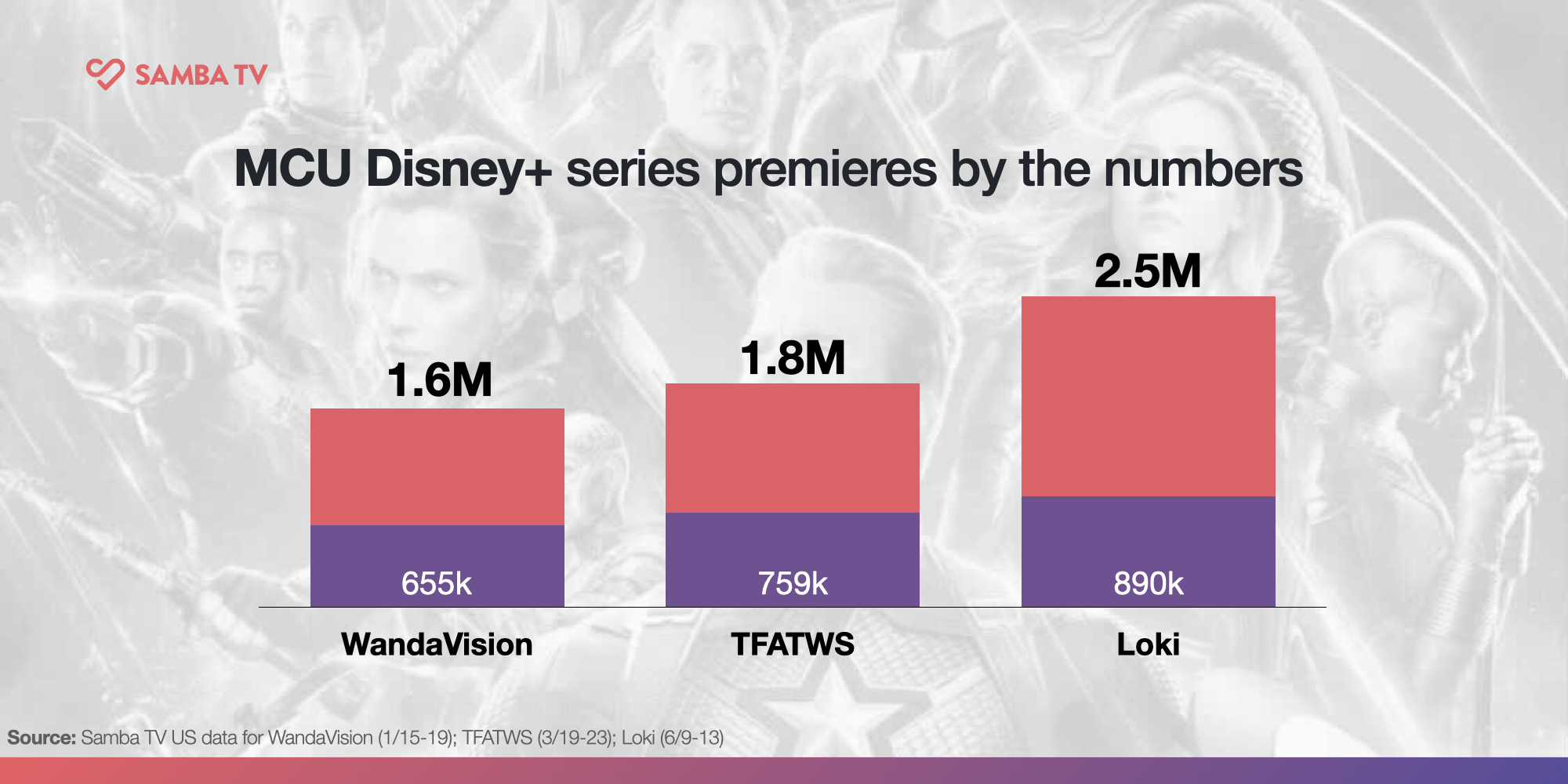 Keep in mind, there's no benchmark for what makes a series a success on the platform. So, even as the lowest premiere for a Marvel Studios project, it still could be one of the strongest showings on the platform. Plus, we have to keep in mind that it's only the data made available through a limited panel analysis. Whip Media highlighted that the show had a strong build-up with 66% of subscribers "definitely" checking it out. Perhaps the series will pull in a stronger audience as each episode releases in the coming weeks.